Introducing: the Newgrounds Dreamcast Collab!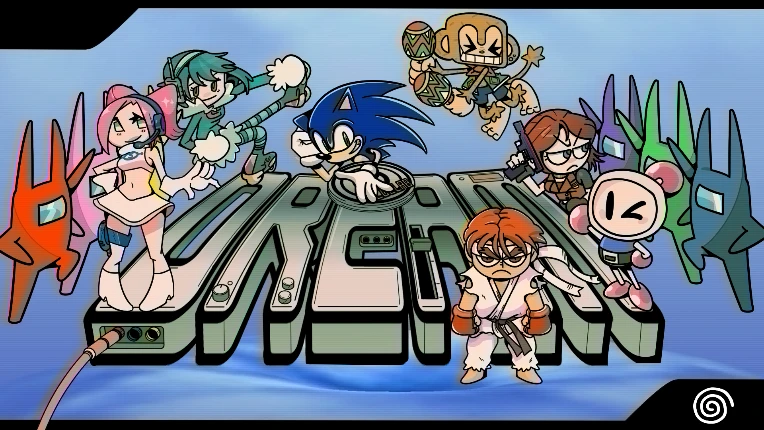 Hosted by @shleptboi, @RGPAnims and I
HOW TO JOIN:
Before you reach out to us in any capacity, please take a look at the following spreadsheet including each title by name of every game we'll be covering in this collaboration:
https://docs.google.com/spreadsheets/d/13wbj0XhjB3qz7llyx0YSPFxDzMWT8t2Afy-qbF6uom4/edit?usp=sharing
Then contact us by email at dreamcastcollabng@gmail.com with your portfolio / demo reel of your previous works OR  send a DM to either organizer (shleptboi or NoMoreChie) with said attachments. Please be sure to share the username you'd like to be credited as, along with any applicable social media links as well.
Additionally, please be sure to specify which game from the list you'd like to base your submission on from those that are currently available to claim.
We'll also be looking for musicians to create remixes of classic SEGA tunes, voice actors, and other artists to help out with production. Please feel free to send us some of your work as well to be considered for the project.
For the time being, we'll only be accepting portfolio+demo submissions from the public for animated shorts, voice over opportunities, and remixes + other covers of select songs from the Dreamcast library. Plans are to open submissions publicly for artwork and bumps at a later date.
ANIMATION REQUIREMENTS:
Resolution: 1920x1080 (at a 16:9 aspect ratio)
FPS: 24fps
File Type: .MP4 (H.264 Codec)
Duration: 30 seconds - 3 minutes per short. 
ARTWORK REQUIREMENTS:
Resolution: ANY (please specify dimensions and aspect ratio of piece(s) when sending).
DPI (Dots Per Inch): 300dpi
File Type: .PNG
Illustrations for titles not on the list of allowed games found in the spreadsheet are A-OK, BUT would have to be either games that are synonymous with the Dreamcast, or simply just exclusives. With that said, making illustrations for games already on the list are completely okay as well!
MUSIC REQUIREMENTS:
File Type: .wav (preferred)
Audio Bitrate/Quality: 44100 Hz w/ 16- bit depth (preferred)
As long as your submission is high quality, and isn't heavily compressed, we'll accept your track.
Duration: ANY!!! Might be dependent on if you're working with an animator on a submission. In most cases, the animator(s) working on a particular submission will contact you directly to specify how long they need a certain track to be.
Remixes not made for titles on the "Allowed Games" list will not be accepted. We're only accepting songs pertaining to games on the Dreamcast. In addition to this, please note that remixes from games in the same
series but NOT on the Dreamcast console will also be declined (i.e. music from Jet Set Radio Future, Sonic Heroes, etc.).
For animators not working directly with a musician on a submission but interested in using a song from the collab's soundtrack selection, you GOTTA get permission from the original musician beforehand. We don't anyone to be surprised later that their music was used without consent.
Alternatively, you can always just use music from the OST your submission is based on. Just to be safe though, if you do go that route, run the track(s) by NoMoreChie and shleptboi beforehand so we can see if they have any copyright stuff we would have to keep in mind.
RULES:
All participants MUST join our Discord server for frequent updates on development, and to access links important to the collab.
Check-Ins will also be sent out once a month to monitor progress, but will be done over Discord DM as opposed to email, so please be sure to configure your privacy settings to allow incoming messages.
All submissions must have a title attached to it. Submissions without a title will simply be referred to as the game they're based on (i.e.: Sonic Adventure 2, Jet Set Radio, etc.).
"Edgy" content will be accepted, but nothing that would warrant an "A" rating. Meaning explicit dialogue, mild blood+gore, and partial nudity is all totally cool, but ya know, just not straight-up porn or anything that contains offensive depictions or discriminatory language.
TWITTER LINK:
https://twitter.com/DreamcastCollab
PORTFOLIO + DEMO DEADLINE:
April 16th, 2023 (Sunday)
by 9:00 PM PST
FINAL SUBMISSION DEADLINE:
August 26th, 2023 (Saturday) 
by 9:00 PM PST